Stop Using the Word Homophobe
10 Jul 2016
Stop using the word homophobia. It's offensive. It implies an irrational fear, which very few people have. Most people who oppose homosexuality have good reasons for doing so; there's nothing irrational about it. Calling someone a homophobe in response to someone's argument is like responding by calling them ass hole. That's not a counter-argument; it's name-calling. And did I mention offensive?
Yeah, I know there are a few people that are actually homophobic, but they're few and far between, and to use it for every person that is anti-gay is foolish and inaccurate. Did I mention offensive?
When one person calls another person a homophobe, I feel like the targeted person would be correct to respond with dumb ass.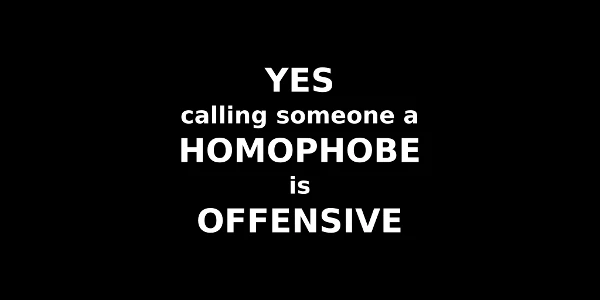 Tagged: homosexuality phobias
Share on: