God's Favorite Place On Earth
1 May 2013
Frank Viola's new book, God's Favorite Place on Earth, has just released. If you get the book between May 1st to May 7th, you will also receive 25 FREE books from over 15 different authors.
Click GodsFavoritePlace.com to ordering information and easy instructions on how to get your 25 free books.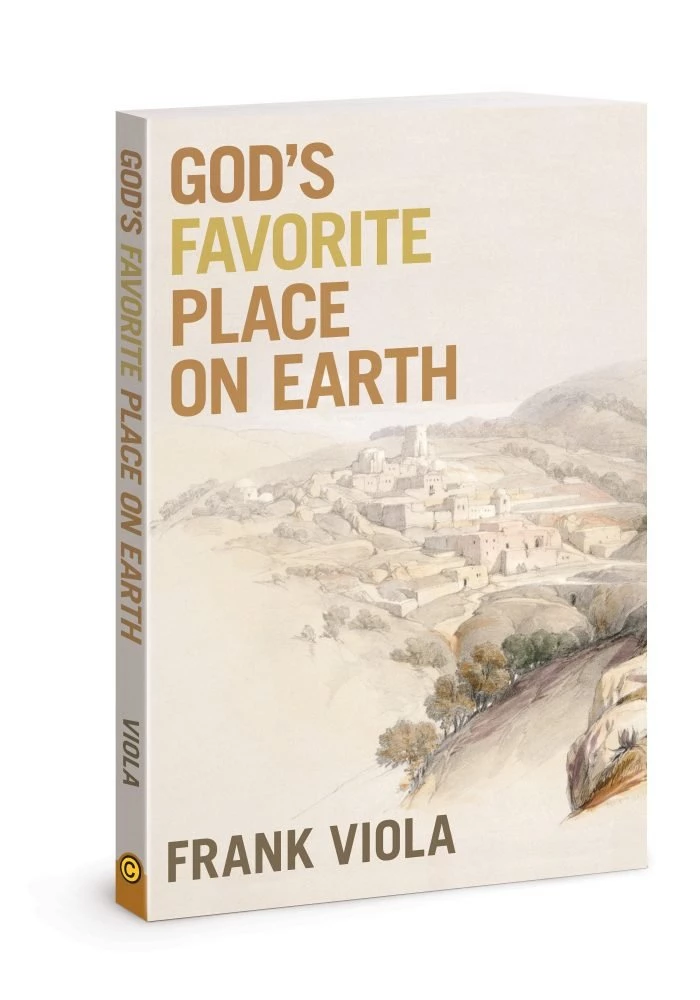 My Thoughts
I received a free copy of God's Favorite Place On Earth about a week ago in return for creating a post advertising the book's release date of 1 May. This is the first book I've read by Frank Viola, and before I received it I didn't know what to expect. To put it simply, it's been a long time since I've read a book that challenged me, yet was a joy to read.
In Matthew 7:5, Jesus said, "first take the log out of your own eye, and then you will see clearly to take the speck out of your brother's eye" (ESV).
How often do you examine the log in our own eye? We're good at complaining about others, and finding faults in others, but do you remember the last time you really took inventory of yourself?
God's Favorite Place On Earth takes you to the town of Bethany and brings it to life. It's a trip that takes you back 2000 years so you have an idea of what life was like, and it is there, on their turf, that you meet Jesus, His friends, and His enemies. It is through their lives, their faults, and their strengths, that Frank Viola paints the picture of Christian discipleship, and you can't help but ask yourself, is this the way I act? But, as you ask that question, you also find the hope of pulling the log from your eye, or at least begin to recognize its presence.
This is a book that every Christian should read. It realigns ourself with our self, and it realigns our relationships with Jesus.
Tagged: books
Share on: